New X-Plane textures available
Posted by Paulo Correia on 23/01/2019
A new set of X-Plane textures to be used with the models produced by JARDesign, was added to our hangar and can be obtained through the Pilot Center / Downloads section. The new textures include the following aircrafts: CS-TFZ, 9H-AGU, 9H-TQM, CS-TQP, CS-TQW, CS-TRJ (Belgium Air Force), CS-TRJ (Hi Fly livery).
Credits to Senior Captain Gean Caracas.
Happy landings!
---
Fleet page available
Posted by Paulo Correia on 06/05/2017
Hi Fly Virtual operates a fleet of modern Airbus aircrafts at a global scale. All data and current location of our aircrafts is now available on the Fleet page that can be accessed through the top menu or directly using this link.
---
New flight plans added
Posted by Paulo Correia on 24/04/2017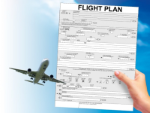 New flight plans were added with cooperation with the real Hi Fly operations department. Over 750 routes are available to be selected on our VMS system with real flight plans used on Hi Fly flights around the globe.
Happy landings!
---
New VMS - Operations resumed
Posted by Paulo Correia on 24/02/2015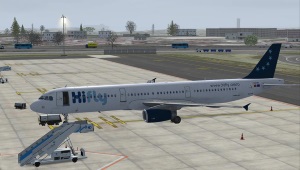 Our systems are fully up-to-date and operations can be resumed normally. We have all aircrafts and hundreds of flight plans loaded into the system based on real Hi Fly flights. Our new VMS system will continue to be updated with flight information in cooperation with Hi Fly.
Welcome aboard.
Happy landings!
---
Pilot Admission Closed
Posted by Paulo Correia on 16/02/2015
The current pilot admission process is now closed. Some pilots still need to complete their theoretical and practical exams. The approved pilots will soon be contacted directly to start flying for Hi Fly Virtual. Operations are planned to start in the next few days. Stay tunned!
---